The Mens Asics GEL 350 Not Out 2021 is an exciting update this season for the all-rounder. A host of new editions including the new lightweight upper, improved Flytefoam midsole and external heel counter have produced a new level of performance.

The Womens GEL-350 NOT OUT FF is Asics first true women's specific cricket shoe, an exciting update this season for the all-rounder. A host of new editions including the new lightweight upper, improved Flytefoam midsole and external heel counter have produced a new level of performance
Lightweight Synthetic Upper
Reinforced Toe
External Heel Counter
P Guard Upper Protector
Internal Rearfoot Gel
Flytefoam Midsole
Duomax
Solid Rubber Outsole
Two Piece Forefoot Plate
Trustic
Rubber Lugged Outsole
Solid Stitched Toe Bumper
U.S. Sizes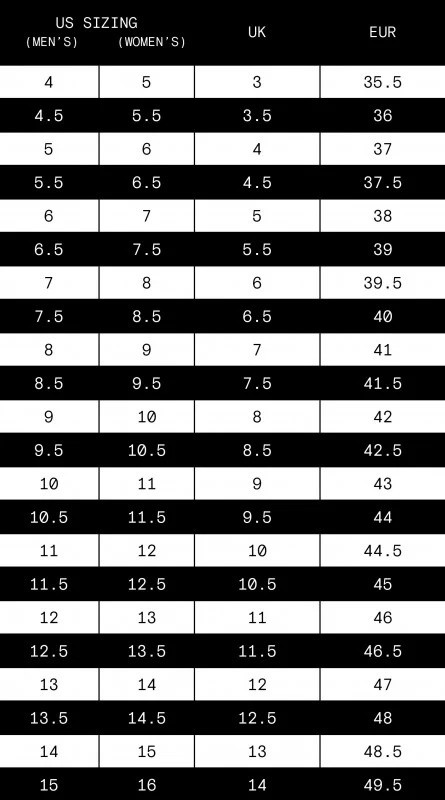 One of the most important pieces of Cricket equipment is Cricket shoes. Cricket Shoes are made up of many different features and it's important to know what they do before you start spending money on Cricket gear.
Trying to choose the best cricket shoes can be a confusing process because there are so many different brands and styles of cricket shoes. Cricket footwear is available at all price ranges, but you will want to make sure that you get good value for your money, as well as ensuring high quality. Cricket Shoes should last for quite a while!
Here are 5 Things to Consider When Choosing Cricket Shoes In Australia:
1. What is your level of experience?
If you have been playing cricket for a while and have developed some skill, you will probably want to invest in a high-quality pair of cricket shoes Australia. These more expensive shoes are specifically designed for use during a game and will often be lighter and more flexible than cheaper versions. If you are not sure what kind of cricket shoes you should get, it's best to go with mid-level pairs for the time being. You can always upgrade later when you know exactly what you like!
2. What kind of pitch do you play on?
There are different kinds of pitches used for matches all around the world; turf pitches, concrete pitches, clay pitches and hard wickets (otherwise known as grass wickets) etc. Different pitches will require different kinds of footwear, and the type of cricket shoes you wear is often a personal preference. For instance: Concrete and clay pitches can be very slippery, so people who play on these surfaces might want to invest in some spiked cricket shoes in Australia to help them maintain their footing.
3. How much bat grip do you need?
Some batsmen like more bat grip than others; this means that there are many different options available when it comes time to choose your Cricket Shoes! There are shoes with rubber soles (like trainers), which provide low levels of bat grip and can wear out quite quickly. There are also spikeless shoes, which give you a lot of bat grip and last for a long time, but do not provide as much comfort or support. Spike Cricket shoes offer the most in terms of bat grip and they can be worn in almost every condition!
4. How much ankle support do you need?
Most cricket shoes Australia will provide moderate levels of ankle support; however, if your ankles tend to roll over when you run or follow through with your shot, you might want to invest in some high-top shoes that wrap around your ankles like football boots (soccer boots). This extra ankle support is perfect for players who play lots of shots and/or running between wickets! If these kinds of shoes are too restrictive for you or if you have a history of ankle injuries, a good alternative would be a pair of shoes designed for low-top support. This gives you the ability to move your ankles easily when running and provides solid support when needed.
5. Lastly, What is your playing style?:
There are cricket shoes designed specifically to suit all kinds of playing styles! If you are more into batting than fielding, choose a shoe with lots of comfort and stability in the midsole. This can provide excellent padding during long sessions at the crease and will make it much easier to focus on building up runs rather than trying not to fall over from pain! However: If you spend a lot of time in the field chasing after balls, you will probably want to invest in a pair of shoes that is well-ventilated and made from very lightweight material. This will allow your feet to stay cool and dry while running long distances!
All Cricket Shoes should be well ventilated, light and breathable for maximum comfort! Also: When purchasing Cricket Shoes online in Australia, you should make sure that they have a huge catalogue available like ours at Western Sports Centre, so contact us today to get your dream pair.